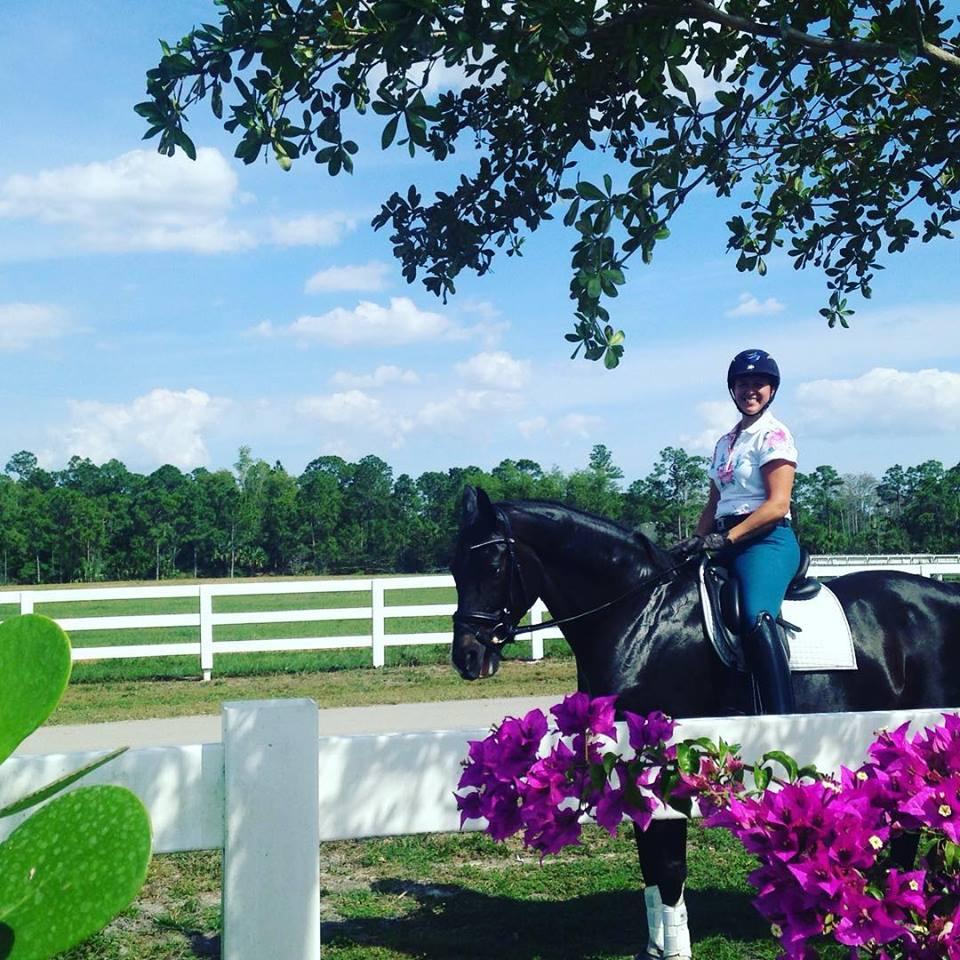 Meet Cate Fiolka
I am a USDF Bronze and Silver Medalist on the journey towards my Gold on my dutch mare Aphrodite. I am a certified ESMT (Equine Sports Massage Therapist) , of which I graduated in 2009. I have been riding since I was a kid and I have always been in love with horses. I evented in my teens but always had a passion for Dressage. I switched my focus to Dressage when I was 18 and I have been hooked ever since! I have had the opportunity to work with some world renowned trainers and I have competed successfully at the FEI levels.
I have been following my mother, Theresa Keyes, who has been a saddle fitter for over 20 years, since I was a little kid. I had always been interested in working with the saddles and being around horses (Who wouldn't!?) When I started working for Custom Saddlery I was blown away with the attention to detail they put into their saddles. The knowledge and amount of work that goes into the design of Custom Saddlerys saddles is never ending. I am very excited about my continuing education and future with this incredible company and I am looking forward to working with you!
Happy Trails!
Cate
Meet Theresa Keyes
Theresa is a USDF Bronze and Silver Medalist and has been fitting saddles for over 20+ years. She has been studying dressage for most of her life and applies everything she knows into saddle fitting, making her a great part of the journey for horse and rider harmony. One of her greatest skills is her eye for symmetry and how to fix it. You won't find anyone more compassionate about horses than Theresa, making her one of the most sought after fitters in our area.